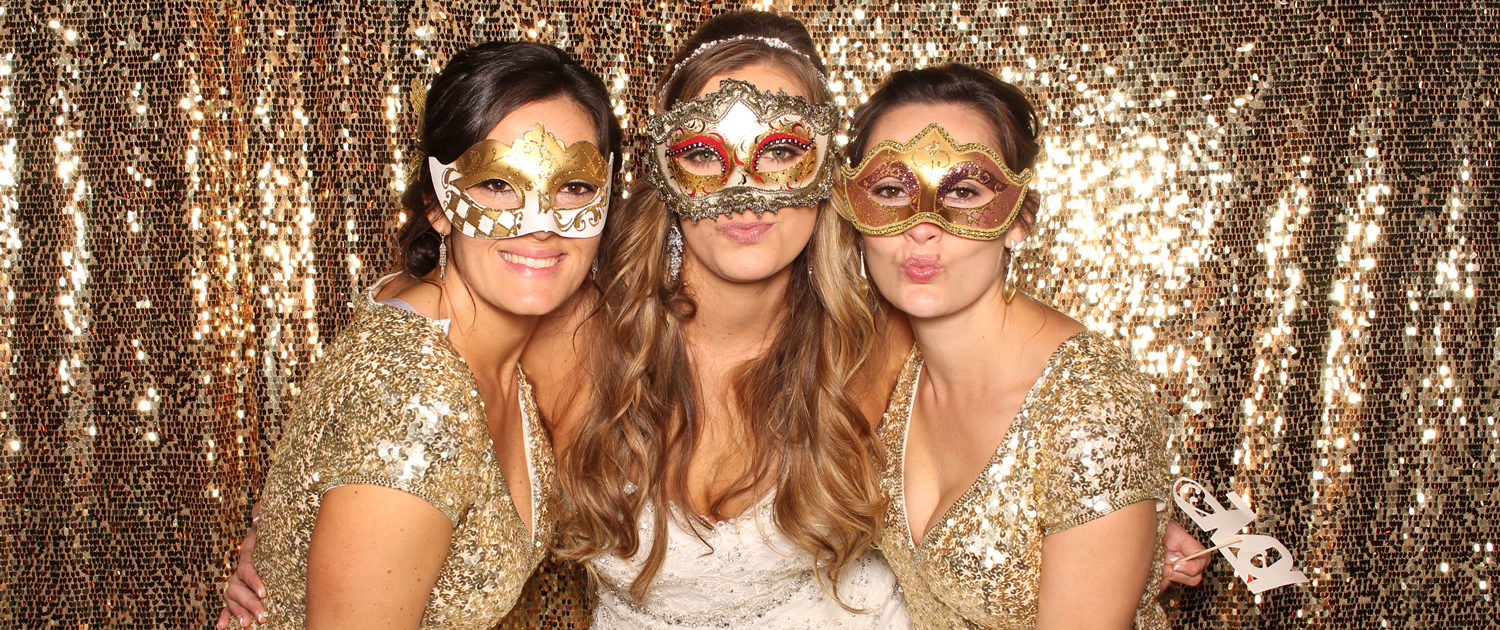 Pure, Contagious Fun! We've taken tens of thousands of photos in our photo booth and there isn't one that depicts someone sad or bored. As soon as guests see our photo booth a line forms and the fun begins. The laughter and hilarity that ensues inside the photo booth is contagious. Guests let their guard down and next thing you know, Grandma decides to let out her inner Jamaican and wear the dreads. Not everyone will get out on the dance floor, but pretty much everyone will take a session inside our photo booth. Our photo booth has been the hit of every event we've been to, from babies to grandparents, everyone has fun.
Keepsake for your guests. These days anyone with a smartphone can take a photo anytime, anywhere. But there is something about the nostalgia of a photo booth and the fact that you receive an actual, physical photo strip. Your guests will take home a pocketful of photos and put them on the fridge or even in frames. Each package includes a custom photo strip graphic, tailored to your specifications. Your guests will easily remember how fun your wedding day was for years to come.
Digital copies for you. Our photo booth saves each photo taken as an individual file. After your wedding, we'll upload the photos to an online gallery (password protected, if you prefer) which you can share with your guests. The following day we'll mail you a custom USB drive with every single high resolution photo that our booth captured. After the honeymoon you can share these on social media, perhaps make some prints or use some for your next Christmas card.
A custom experience, just for your special day. Having a themed wedding? Looking for something extra for your guests to enjoy? We treat every wedding as a special event and work hard to match the theme and mood you want to create. Retro? Shabby chic? Elegant? Masquerade? We've got a special collection of designs, backdrops, and props just for you.
http://naterpixphotobooth.com/wp-content/uploads/2015/06/naterpix-photobooth-logo-2-350x200.png
0
0
photoboothnaterpix
http://naterpixphotobooth.com/wp-content/uploads/2015/06/naterpix-photobooth-logo-2-350x200.png
photoboothnaterpix
2017-06-13 15:31:08
2020-10-31 16:21:31
4 REASONS WHY YOUR WEDDING NEEDS A PHOTO BOOTH